STOP EXISTING. START LIVING.
Jason A. Duprat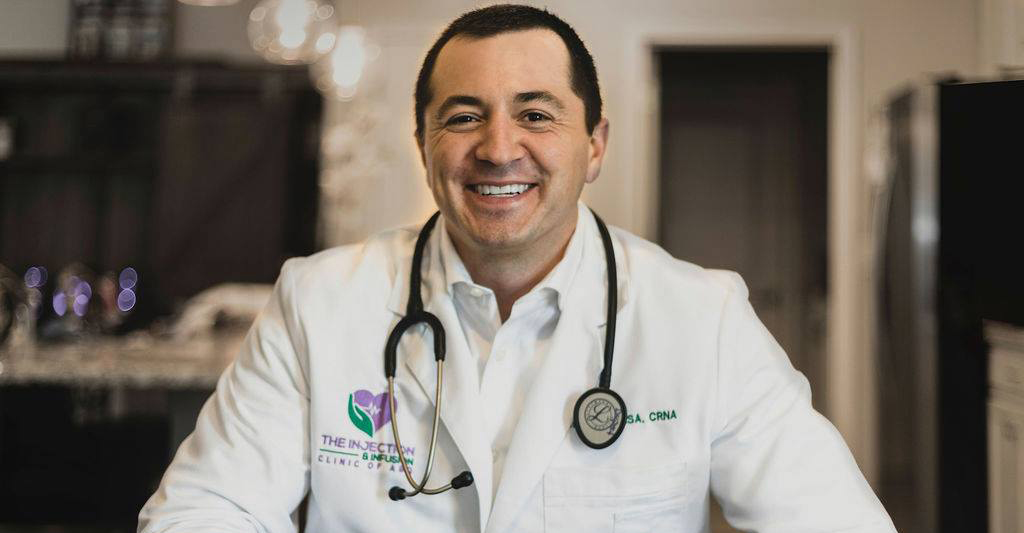 From Working At A Pancake House… to HealthCare Entrepreneur
Before Jason Duprat became a healthcare entrepreneur, starting businesses and mentoring other professionals to achieve their full potential, he had multiple obstacles to overcome. From working at a pancake house uncertain of his future to pursuing a career in anesthesia and becoming a business owner. Jason's story is the perfect example of how anybody can overcome the obstacles in their life and accomplish their dreams. Several years into his professional career, Jason became a Certified Registered Nurse Anesthetist, a Healthcare entrepreneur and a mentor to thousands of professionals.
Jason is the founder of The Injection & Infusion Clinic of Albuquerque and the creator of multiple online courses like The Ketamine Academy, IV Therapy Academy. Jason has gone from growing up in a town to earning multiple degrees, becoming a Naval Officer and successful entreprenuer. Lieutenant Commander Jason Duprat, MSA, BSN, BS, CRNA is an inspiration for every person who dreams of accomplishing great things in life and not settling for the status quo.
Become A Healthcare Entrepreneur
HEALTHCARE ENTREPRENEUR ACADEMY Podcast